Changemaker Fellows are lifelong learners who adapt in the name of progress. They investigate new ideas to lay a foundation for a better future. And they commit to bringing us all along on the journey.
WHAT WE FUND
The Changemaker Fellowship is one way we support community leaders to develop their skills to change behavior, workplace culture, or systems when what's established or expected isn't what's best for most. Changemaker Fellows are local leaders seeking breakthrough learning at the leading edge of changemaking work. Fellows may travel outside of the region for an opportunity, or bring an opportunity here for community-wide or group/issue learning. Then, fellows share what they've learned with the community to expand the conversation about how we might work differently to make progress toward a fair, thriving and resilient region. We work with fellows to design the community learning experience that best suits their skills - for example, a local workshop, a video or blog series, an event.
Our Changemaker Fellowship is made possible by a generous bequest from Charles Fultz.
POTENTIAL GRANT USES
Costs associated with learning activities, including, but not limited to:
Registration fees

Travel

Bringing trainers/trainings to our region for community-wide or group/issue learning

Participant's absence from work

Local application of learning
This funding is not intended for issue-specific training (e.g. a national affordable housing summit), but rather something that can be generalized and shared with changemakers working in other issue areas.
---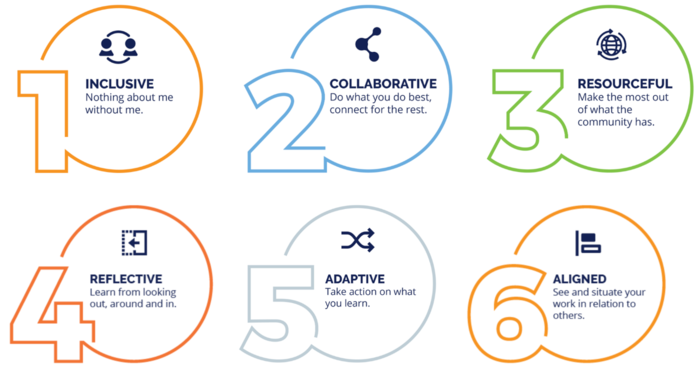 ---
Get Started
Begin by scheduling a Pre-Grant Meeting with Freya. Before you meet with our staff, please review the Grant Seeker's FAQ.
Prepare for your application by reading through the application questions.
When you're ready, apply online. If you have any trouble with the online application, consult the troubleshooting guide, or contact us.
---
FELLOWSHIP OPPORTUNITIES FOR CONSIDERATION
Here are examples of some learning experiences that would be a good fit. You don't have to pick one of the following - bring your ideas! We want to hear what you're excited about and how it might contribute to community transformation.
Doing our Own Work, an anti-racism seminar for white people
Trainings on collaboration, stratey and change with CoCreative Consulting
Workshops to make community change work easier and more effective with Tamarack Institute
Community Heart & Soul - on demand, a framework for community-led development & decision making
Trainings on Diversity, Equity & Inclusion - ERRACE Training
Arts-based strategies for community innovation - EmcArts Community Innovation Labs
Grow your capacity for systems change at Forum for the Future School of Systems Change
Systems change workshops Society for Organizational Leadership
Greater Good Nonprofit Leaders Program, Allstate Foundation
Group Facilitation Certification, Marlboro College
Infusing community-driven decision making in your organizational culture, Harwood Public Innovators Lab
Human Systems Dynamics Institute: Adaptive Action Labs
Interaction Institute for Social Change
Systems Thinking Certificate Program – Cornell University
Technology of Participation Facilitation Training
Certificate in training, facilitation and consulting, Marlboro College