Doing Our Work
In 2020 we began discussing how we might participate in disrupting oppression and building a community where every resident and visitor feels safe and supported. For the first time, we talked together about the racism that has plagued our region since settlers arrived on Anishinaabe land.
Our organization is working to dismantle inequities present in our own policies and practices. We will share what we learn along the way and we want to learn with you, too, in hopes that we can be in this work together.
Summer 2020: we commit to learning about anti-racism
---
Resources
Northern Michigan E3: follow the local anti-racism task force led by BIPOC community members for learning and calls to action.
Awake to Woke to Work: a guide from Equity in the Center organizations that want to build a race equity culture.
Ten Tools For Bold Conversations: tried-and-true practices to help you stay in conversations about equity, from Color of Change and SURJ.
Anti-Racism resources for White allies: a scaffolded learning guide to develop an antiracist mindset, including readings, activities, podcasts and videos.
---
Consultant Support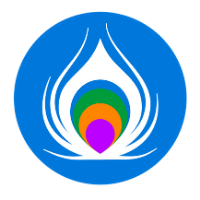 Justice Leaders Collaborative
Consulting and coaching designed for individuals, organizations, schools and districts who are seeking an opportunity to consult one-on-one with one of our expert co-founders. We offer coaching and consulting either in a package with our courses or as a stand-alone.
"The Justice Leaders' EJATT has been the road map and framework for us to take meaningful action towards being anti-racist and socially just, and their workshops have truly laid the foundation for educational justice for all of us as a school community. Their workshops have given me clarity, confidence, and vision for the complex and never-ending work of dismantling an unjust educational system as a leader."
-Nhu Do | Washtenaw Educational Options Consortium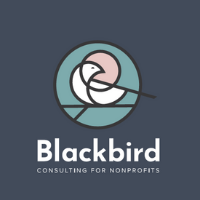 Birds of a Feather
We work with nonprofits and social impact organizations to deliver customized programs that meet their learning goals on the issues of justice, equity, diversity and inclusion. We offer coaching, policy and program assessment, and follow-up services to support nonprofits as they implement new practices and processes
"Julie Ann did a great job meeting our staff and Board Directors where they were at on their learning journeys. She encouraged them to look deeper at their implicit biases, dig into the work of learning and unlearning what it means to be anti-racist, and to explore how to become a real ally to the BIPOC people in their lives and communities."
-Pam Amundsen | Grand Traverse Regional Community Foundation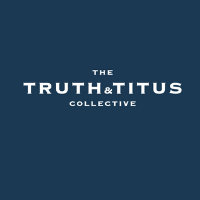 The Truth & Titus Collective
The Truth & Titus Collective is dedicated to fostering, co-creating, and sustaining organizational change with equity at the core. We provide equity and inclusion training on a long-term basis equipping you with tools, knowledge, and support to move toward being a more equitable, intersectional organization. Our work is grounded in research, relationships, and love, putting the communities you serve at the center of your work.
---