Strengthen your capacity to lead in complex and challenging times
Today's uncertain and complex world is calling on us all to lead with a new kind of courage and skill, one that requires us to work together differently, facilitate deeper conversations and adapt to constant change. More than ever before, leaders today need a reflective, trusted space to explore their capacity to meet these challenges both personally and professionally.
One proven tool for developing your leadership capacity is coaching - a confidential, one-on-one relationship that helps you identify your unique strengths, areas for growth, and a path forward. A coach is a trusted partner who will encourage and challenge you to take action toward your desired goals.
Coaching will help you:
Identify your strengths as a leader

Increase self-awareness and areas of growth

Be accountable for taking action on what matters most

Understand how your leadership style impacts others
Practice having crucial conversations

Strengthen relationships and collaborations

Build your confidence in your ability to lead through uncertainty

Move beyond roadblocks and resistance to change

Take action and spark new possibilities
"I found this experience to be extremely valuable. My confidence and, most importantly, my awareness have greatly improved...and others are noticing! I have a foundation to now move forward with and expand on in my future growth as a professional and in my personal life. I wish everyone could take this course and highly recommend it to all."
-Anonymous Evaluation, Spring 2022 Cohort
Apply for Leadership Coaching
Applications for the Fall 2023 Cohort are now closed.
Subscribe to our newsletter to receive updates for the Spring 2024 cohort.
"I was in awe of Lucille's ability to guide me in a way that allowed me to discover what she clearly already recognized. Every moment of every conversation was valuable, empowering, and authentic. She is a true gem, and I feel so thankful to have grown under her guidance."
-Anonymous Evaluation, Spring 2022 Cohort
---
Lucille Chrisman
Certified Executive Coach
Lucille has over 30 years of experience working with leaders, management teams, and organizations to help them gain clarity, focus and action in reaching personal and professional goals.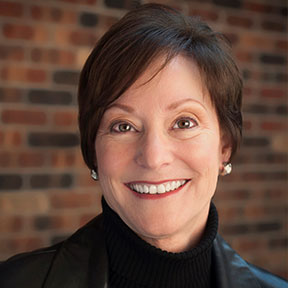 Lucille Chrisman is a certified executive coach and consultant who partners with all levels of organizational leaders to navigate complex challenges, communicate with greater clarity, and cultivate higher emotional intelligence and intercultural competence in the workplace. Her vision is to support leaders from across the state of Michigan on their journey to become more adaptive and make lasting change in the communities they serve.
Lucille Chrisman Coaching, founded in 2007, involves coaching individuals, teams and organizations. Her workshops and training programs reflect her passion for and expertise in the areas of the practice of adaptive leadership, mindfulness and emotional intelligence in the workplace, conflict resolution, and peer learning circles for executives and emerging leaders. Lucille also facilitates and engages community discussions around critical issues for creating change, defining action, and getting to a deeper level of understanding.
Lucille is a Certified Professional Co-Active Coach CPCC), credentialed from The Co-Active Training Institute. Additionally, she is a "Search Inside Yourself Leadership Institute" teacher, a certified administrator of the Intercultural Development Inventory (IDI), and a trained facilitator in Peer Learning Circles for Executives and Emerging Leaders.
Prior to coaching, Lucille served as Vice President of Public Affairs/Executive Director of Development for Saginaw Valley State University, as Associate Director of Philanthropy for The Nature Conservancy, and as Corporate Trainer at the American Management Association.
Lucille holds a Master of Arts from Central Michigan University and a Bachelor of Arts from Northern Michigan University.