We're here to help.
In response to the changing needs of nonprofits, we've teamed up with a talented and generous group of specialists to form the Recovery Support Team. They have donated a portion of their time to help you weather the unique challenges of this unprecedented time. The remaining cost is on us.
Free one-hour phone/video consultations are currently available for nonprofits that serve Antrim, Benzie, Grand Traverse, Kalkaska and Leelanau counties. Services are now available for Manistee County with support from Manistee County Community Foundation.
Consultations will be offered on a first-come, first-serve basis. Based on availability, up to five consultations will be provided per organization. Please note that you must register for each hour-long consultation separately, even if it is with the same specialist.
We have created our team with expertise in areas identified as high priorities in our Nonprofits & Covid-19 surveys. Need support with something that is not on the list? Reach out and we may be able to help you! For more information, contact Courtney Bierschbach.
"These free hours of consultation have been incredibly helpful. The consultants have been responsive, quick to answer my requests, and seemed sincerely interested in helping me find answers. This support has filled a perfect niche and met my non-profit's needs trying to navigate so many new issues. Thank you for your creative assistance!" - Support Team Participant
Topic Areas
Adaptive Leadership & Crisis Coaching
Adaptive leadership and crisis coaching can help you find your way in the uncertainty, discomfort, or tension you might be experiencing. We celebrate and work with people in any position in the workplace who want support on their growth journey.
We've helped changemakers work through questions like:
I know I need to show up differently right now, but how do I figure out what is needed and how to get there?
How do I handle a difficult conversation with people who
disagree with a decision I've made during this crisis?
How should I approach my board when I need more from them than ever and they are not used to me asking much from them?
How do I hold others accountable for what we agreed upon knowing we are all struggling through this crisis?
How do I get others to be more adaptive in their approach to working together through this crisis?
Crisis Communications
Your communications set the tone for the public conversation about your work and how it fits into our world.
Our team can help you think through the nuances while polishing your channels, including things like:
Communications planning across platforms and targeted to specific audiences
Thoughtful design expertise to help you motivate your audience in print and digital
Pivoting to online services and thought leadership
Improving your web presence, including boosting social media and showing up better in search results
Decision Making, Strategic Action & Collaboration
Good strategic planning creates a lens to motivate, prioritize, drive work planning, and focus resources.
Our team can coach you through the process of developing a strategy that fits the needs of your organization and the community you serve.
Disaster Management & Nonprofit Management
The global COVID-19 pandemic changed the way that organizations and their leaders think about their most valuable resource: people.
Our Crisis Support team can help you:
Find ways to continually center your staff's mental and physical well-being
Reduce stigma and empower your team to seek mental health support, and ensure they have the necessary resources to access telehealth services
Foster a caring and empathetic work culture, for now and always
Federal Aid & Loan Forgiveness
Financing options, reflief funds, PPP...
A revolving door of federal, state, and local opportunities continue to become available but navigating them can be a headache.
Let our support team help you assess:
What state and federal aid mixes are allowable and consider the best fit for your organization.
How to manage your loans and maximize your chances of forgiveness.
What recovery funds are coming available and more
Financials, Accounting & Cash Flow Planning
Declining revenue and steady or increasing operating costs are creating financial instability for local nonprofits.Support is available to help you sort through your next steps:
Doors are beginning to reopen - do you need help with cash flow planning to ensure a manageable restart?
PPP Loan Forgiveness Applications have been published by the SBA - do you know what to do now?
Did you decide to improve back-office and financial workflows as your office environment shifted? We can help you reorient, consider your financials, and improve performance.
Covid-19 has shown us the importance of having remote systems in place.  With a cloud-based accounting system, you are always connected with your business. Maybe now is the time to make the change?
Fund Development
The global COVID-19 pandemic fundamentally changed the way that many organizations ask for and raise funds, impacting their bottom line in very different ways.
Our support team of seasoned fundraising professionals can help:
Talk through the new challenges all fundraisers are facing, and discover how you can use this moment to come out even stronger than before.

Engage donors differently to make up for revenue loss in the wake of canceled events and changing donor behavior to build community and motivation around your cause.


Integrate reflections on the current climate and how it impacts your mission and your organization.
Human Resources & Legal and Liability
Center the health, safety and sanity of your team by carefully considering how your workplace policies impact them amid the uptick of COVID-19 cases.
Our team can help you think through your shifting culture, supportive HR practices and their legal implications as well as navigating a safe return to work policy.
Meeting Design & Facilitation Support
Our support team can help you approach the virtual environment with confidence and creativity in light of some challenges you might be facing.
Requests in this area might include things such as how to battle Zoom fatigue, navigating hybrid situations, helping people engage during online trainings and exploring this opportunity to positively shake things up and achieve more than before while your meetings are virtual.
Partnership Agreements, Shared Services, Mergers & Acquisitions
How do partnerships factor in to your future?
We know we are stronger and smarter together. Think about the organizations whose work is aligned with yours. Would you consider entering into new or different relationships with others who share your mission? This could take many forms, from a simple partnership agreement for a specific project all the way to an organizational merger.
When considering a formal cooperative agreement, it can help to work with a third party like our support team to develop collaborative structures. They work with you consider your missions, visions, goals, budgets, sources and uses of funds and more.
Racial Justice, Diversity, Equity & Inclusion
Are you or your organization exploring what it means for our organizations and our partnerships to become anti-racist? Maybe you're ready to dive into the other "isms" that also need disrupting, to work towards a fair, thriving and resilient region?

The support team can help you starting where you are, to shift the complex, harmful systems standing in the way of a healthy future for all. Embedding equity into everything we do is a journey we plan to take in community, and we'll be sharing what we learn along the way.
Some examples of what a request to work with the support team might include:
• Determine where to start on your journey and what to expect
• Break down common equity & justice concepts in the context of your mission and vision
• Discover how to build community and share power with those most impacted by your work
• Identify aspects of your workplace culture that get in the way of creating an environment of belonging for all
• Build skills to help you and your team stay in difficult conversations
• Explore body-based and creative practices to help you become more resilient, reflective and effective in justice work
System Adaptation Support
Learning in the midst of rapid change
This is a potent time for change. Things are shifting around us and inside us as we navigate intersecting crises together. When the parts are constantly shifting, it can be hard to get a sense of the whole. Systems thinking tools can help.
Our support team can help you and your collaborators see your system more clearly, so you can choose your next wise action.
Technology & Working Remotely
Working remote? Hybrid? Still deciding?
Changs in how work is done continue to take place requiring major shifts: restructuring the day, learning new technologies, communicating differently, navigating isolation, reliable internet, and more.

Our support team can help provide suppoer and solutions for requests related to hardware, software, communication & collaboration, burnout, and productivity.
Time Management & Work-Life Balance
Managing your time differently can bring relief
We lead with our hearts in the social sector and it can be hard to turn off at the end of the day. You might be juggling new demands on your organization and those you serve as the stressors and challenges of the pandemic evolve. Meanwhile, familiar routines are disrupted and many of us are working in new environments with unpredictable schedules.
Our support team can help navigate requests around prioritization, competing demands, procrastination, project management systems, and boundaries between work and personal time.
---
Meet your Team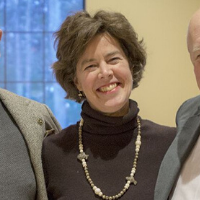 ---