Our community is growing, and changemakers are building infrastructure and initiatives that help our neighbors thrive.
A community asset is anything that improves the quality of life in our region: infrastructure like housing and transportation; clean energy and water; arts and culture; accessible recreation; healthy food, and more.
True community assets are available to everyone. We get excited about projects that are designed to be inclusive to all, or make existing programs more widely available. Considering accessibility in construction, fee structures, and institutional norms are a few ways to be more inclusive when you're building something for the community.
By working with others, we can create assets that best meet the needs of our region. Prioritizing citizen involvement in visioning, design and implementation gives projects lasting power. And establishing smart partnerships helps teams make the best use of what our community has.
---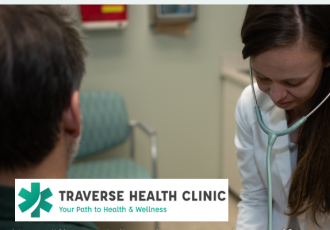 In a country where health and wellness is so closely linked to social class, Traverse Health is a haven for dignified care for all - especially during COVID-19.
Read More