The challenges and opportunities of our time invite a new kind of leadership.
Traditionally, leadership was a position. Today, leadership is a practice. Anyone can lead, no matter their position in the workplace or community. It takes all kinds to create the community we seek, and we are stronger and smarter together.
Today's changemakers are practicing adaptive leadership, a set of skills to help us navigate changing environments.
Leaders for change:
Challenge the status quo when what has worked in the past is not working in today's complex world.

Recognize that change is hard, and support others through conflict and distress.

Experiment with new ideas.

Know reflection is as essential as action.

Celebrate mistakes as opportunities to learn, and are able to let things go.

See and grow beyond their own limitations.

Recognize the unique skills of those working around them, and build powerful teams for change.

Share power and resources, lifting others up to lead.

Build partnerships with others who care about what they care about, and maintain relationships through the ups and downs.

Know that there are no easy answers, embracing contradiction and making space for disagreement.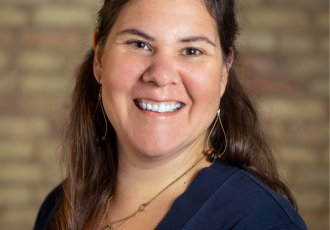 Prioritizing your learning and taking the time to invest in new skills and connect with other professionals is critical to our long-term success and the success of our organizations.
Read More