This experience helped me become a more effective leader
by admin
May 26, 2023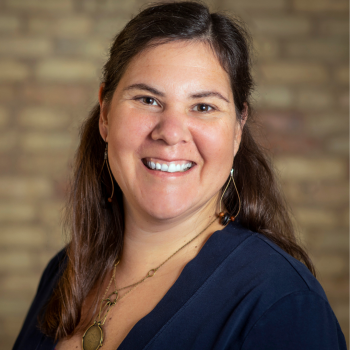 Raise your hand if you feel like you're too busy in life and work to invest in professional development. How many times have you thought about taking a class, course, or workshop and in the end couldn't make it work due to time and budget constraints? These are real barriers, and ones that many of us have felt throughout our professional lives. It's easy to become overwhelmed and stressed by the daily grind. 
As leaders, we often feel like we're being pulled in a million different directions, and it can be challenging to find the time and energy to invest in our professional development. However, prioritizing your learning and taking the time to invest in new skills and connect with other professionals is critical to our long-term success and the success of our organizations.
In 2020 I took part in the Leadership Learning Lab cohort, a year-long immersive experience to help leaders become more self-aware, adaptive, and resilient. The program consisted of monthly group learning sessions, learning pods, individual reflection, and ongoing support from facilitators and fellow participants. Although my cohort was held virtually in the middle of the pandemic, the authentic connections that were made, the content that was covered, and the tools we all gained, were beyond expectations. 
As a fellow LLL alumni noted, "This is such a valuable opportunity for professional development over the long haul. It has provided space for, oftentimes, overstretched professionals to take time to invest in themselves, reflect honestly, and connect to a vast network of peers on our own terms. The connections that we've been able to forge are genuine and incredibly helpful."
This sentiment rings true for me, too. As someone who has participated in professional development programs in the past, I know firsthand how valuable it can be to step away from the day-to-day and focus on building new skills and making connections with other professionals. These experiences have helped me become a more effective leader and team member, and have given me the confidence I need to tackle new challenges and make a difference in my community.
If you're a leader in northern lower Michigan, I encourage you to consider applying for the Leadership Learning Lab program. This is an incredible opportunity to invest in yourself and your organization and to connect with other professionals who are passionate about making a difference. 
By taking the time to build your skills and connect with others, you'll be better equipped to lead your organization through the challenges ahead. Apply today and start your journey to becoming a more self-aware, adaptive, and resilient leader.