We Can Stress Less
by admin
June 6, 2019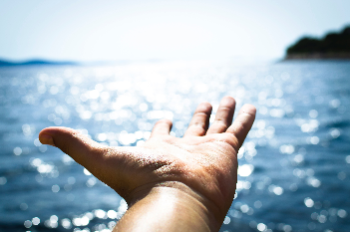 by Becky Ewing, Executive Director
Daunted. Stressed. And yes, a little terrified. This is where I found myself as I began the journey to take over for a well-loved, long-time leader of our foundation. I'd sat in Marsha's seat during her sabbatical and a few long-term leaves, but this was the real deal. Leading two organizations, with a third emerging; being short staffed; and understanding the scope of leadership, I realized that the stress could undermine my ability as a leader, affect my personal relationships, and degrade my physical health.
What to do? I've been intentionally working on self-awareness for at least ten years. My journey has been supported by many teachers: my husband, a counselor, dear friends, and a coach. While I've been meditating, journaling, and working on increasing my self-awareness for the past decade, I knew my relationship with stress had to change. I'm a biologist at heart and one of the ways I undergird the softer side of self-awareness is through understanding the science behind it. Looking for a guide that would provide the science of stress and my relationship with it, I ran across Melanie Greenberg's book, The Stress-Proof Brain: Master your Emotional Response to Stress using Mindfulness and Neuroplasticity. Don't let the title scare you – it's very readable and gives practical advice on how to change your relationship with stress.
This book helped me shift my mindset from stress as a negative thing to seeing stress as something I can use to deepen my self-awareness and grow. It's given me fertile ground, not only at work, but in my personal relationships as well. One of the ways this is presenting is having difficult conversations. I see a big shift in my perspective: whereas I used to respond with empathy and take on others' emotions, I'm now able to show up in a compassionate, calm way with curiosity about what they are feeling. The transformation for me is knowing that these moments may be difficult, but they also present the best opportunity for both of us to grow.