Honoring History, Revitalization of a Railroad Town
by Miriam
October 12, 2021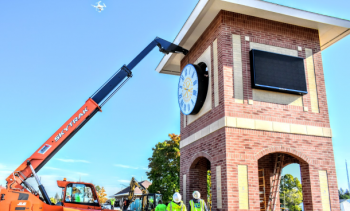 by Miriam Owsley, Strategic Communications Manager
The Village of Kalkaska was founded in 1873 as a lumber town, which benefited economically from the arrival of the Grand Rapids & Indiana Railroad, and later the Pere Marquette Railroad. Now, thanks in part to investments and staff support by Rotary Charities, local officials are leading an effort to honor that history and revitalize the downtown.
Kalkaska DDA Director Cash Cook recalls his first meeting with Rotary Charities. "They asked me what our top priority was, and I pointed to a whiteboard with 17 projects", he chuckled. Through an initial $5,000 Rotary Charities Planning Grant in 2016, the Kalkaska DDA worked with consultants to reevaluate those projects, assess community needs, and identify economic development opportunities, resulting in the Kalkaska Community Strategic Plan. Throughout the strategic planning process, input and feedback was collected from key stakeholders including government officials, local business leaders, Kalkaska's State Representative, Kalkaska Memorial Hospital, Kalkaska County Library, and residents.
"We always go back to that strategic plan. If it doesn't fit in those 6 pillars, it doesn't become a priority. It is our guiding light." Gayenell Gentelia, Associate Director, Kalkaska DDA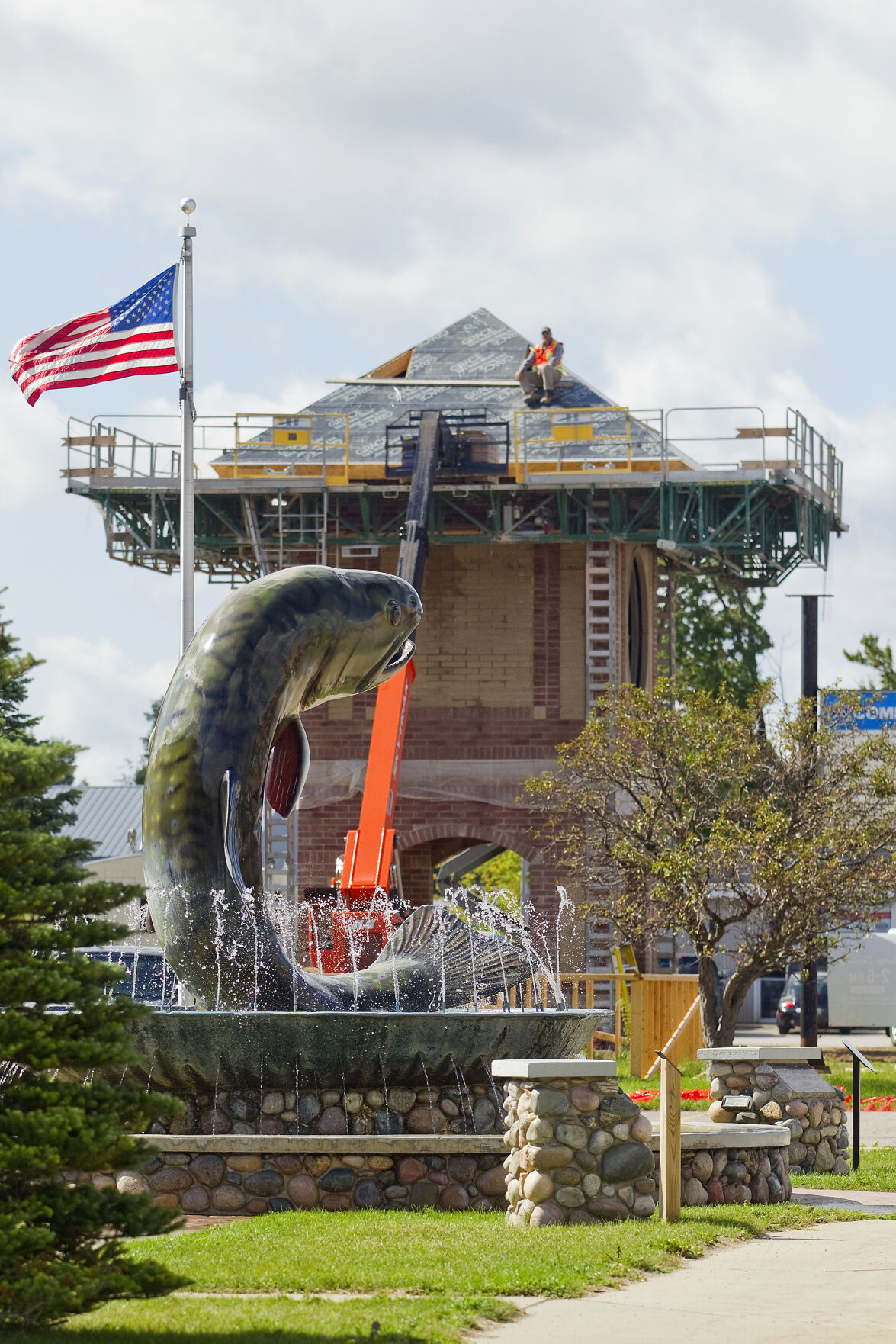 The concept of Kalkaska's Railroad Square was identified as a key opportunity in the redevelopment of downtown. Railroad Square would turn a formerly abandoned lumber site into the heart of the village, priming it to become a placemaking destination for the community. In 2016, the DDA was awarded a $10,000 Seed Grant for the purpose of establishing a Site Development Plan, which provided a blueprint for development and clarified a strategy to plan improvements in phases as funding opportunities arose. With the Site Development Plan in place, the DDA was awarded a $75,000 Assets for Thriving Communities grant in 2017, allowing for Phase 1 of the project to move forward.
The road to revitalization has not been without obstacles and challenges. "But we haven't gone about this alone," said Kalkaska DDA Associate Director Gayenell Gentelia. During the strategic planning process, it was identified as a priority that Kalkaska would need permission from the Michigan Economic Development Corporation (MEDC) and the Department of Housing and Urban Development to re-do their Low-to-Moderate Income (LMI) survey to access crucial funding sources. "Rotary Charities staff worked with us along the way, mentoring us, providing connections to other funders, and offering flexibility in our timeline," said Gentelia.
In 2018, Kalkaska was successful in obtaining LMI status, which allowed them to apply for a MEDC Community Block Development Grant (CDBG) in collaboration with the Village of Kalkaska. An extension of Rotary Charities' $75,000 grant and connections to other funding sources allowed the DDA to leverage those funds as match towards the $3.4 million CDBG grant, an eye-opening award for a community struggling to reinvent itself.
Once an abandoned asphalt and concrete lot, Railroad Square now provides a permanent home for the farmer's market, an event space with restrooms and community commercial kitchen, a new clock tower with electronic information signage, and improved street parking and stormwater drainage systems along adjacent Maple Street.
"If it hadn't been for that strategic plan, we would still be planting flowers" Cash Cook, Director, Kalkaska DDA
Rotary Charities' initial investment in the DDA's strategic planning process brought focus to their plans and 10-year objectives. Through deep community collaboration and scrappy resourcefulness, the Railroad Square project has come to fruition, creating a community asset that will serve as a vital anchor to the downtown. "But it's not just about the funding — it's the support, connections, and mentorship from Rotary Charities. These are the things that are not tangible but are so valuable" said Gentelia.