2020: Rooted & Resilient
by admin
September 9, 2020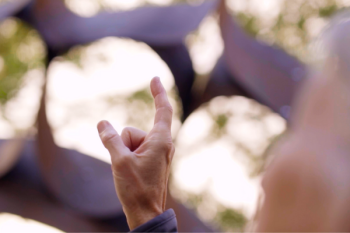 "there will always be pain.
you will hold animosity in your heart
and it will hurt you.

do not be foolish enough
to let these times pass;

trees do not hide during storms.

they face torrential down pours,
they dig their root deeper into the soil --

you must do the same."
― Jean-Marie Bub, Roots of the Resilient: An Anthology of Poetry and Artwork
Unprecedented change continues to ripple throughout our region, country and world. We need only look to our neighbors in Midland or Detroit to see that the complex crises of climate change and racial injustice are amplifying the devastating impacts of COVID-19. Recent events have shown our community is not immune to these common challenges, as we witness our pain and that of others.
We gathered over Zoom, and we gathered input from our partners to consider: What is our role in our shared work? What are we learning? How might we respond? How do we become more rooted and resilient in a chaotic time?
Following five years learning about and supporting transformative change with a systems-lens, we are confident that working together to get upstream on complex problems is the way forward. There is a growing community of folks rooting themselves in how systems work. We gather with some of these systems changemakers in our Community of Practice. They are honing in on their unique value and the complementary skills of potential partners, deepening connections between people and organizations to make our region more resilient.
And it's working. During this troubled time, determined people are working together in ways that are more collaborative, innovative, and impactful. Our unique role is to support that work, facilitate connections that unlock new possibilities, and learn alongside our grantees.
We decided early on that supporting all kinds of nonprofits through the pandemic is important to us. We balanced triage funding for frontline organizations through contributions to Grand Traverse Regional Community Foundation's Urgent Needs Fund with new eligible expenses in our grant cycle for COVID-19 adaptations, available to nonprofits from any sector. We brought new capital to the table and deployed our first loan from our Community Investment Program to ensure essential services continue at Goodwill Northern Michigan. And we created the COVID-19 Crisis Support Team to help with the challenges nonprofits shared in our sector surveys.
We continue to connect with our nonprofit partners and listen for emerging needs. And we are creating a learning and action plan to embed anti-racism and equity into everything we do, so we can do our part to create a future where the coming challenges we face don't fall disproportionately on our neighbors of color or the working class.
What we know is this work is hard for all us. And we can do hard things…we must do hard things if we are to create a more fair, equitable region for everyone. Not just because it is the moral thing to do. This pandemic has shown us that our health and safety is bound up with that of our whole community. Because of our hard work to connect and see differently through each other's eyes our region is poised for resilience, and we have to keep a diverse set of people and organizations at the table to continue moving forward.
This time feels chaotic, even dark. As one of my favorite guides Margaret Wheatley says,
"Change always involves a dark night when everything falls apart. Yet if this period of dissolution is used to create new meaning, then chaos ends and new order emerges."
Let's support one another and emerge together to create a more fair, equitable and resilient place for everyone.