Sparking "Aha Moments" for Students in STEM
by Miriam
June 8, 2021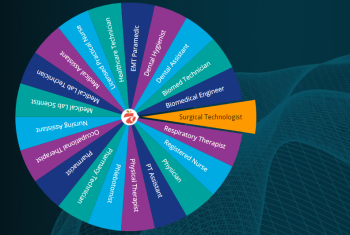 Newton's Road Northwest is dedicated to STEM learning, sparking "aha moments," and guiding students through career pathways that lead to in-demand and family-sustaining jobs in Northwest Michigan and beyond. Newton's Road has been awarded a $20,750 Assets for Thriving Communities grant in support of further development of their Career Investigator tool, which helps connect students to information about careers in Science, Technology, Engineering, and Math (STEM) fields and how to access training, education and experience in the careers they want to pursue.
"Even though we try to teach them separately, STEM subjects all support each other. In the real world, these skills are used in conjunction," says Barb Termaat, Executive Director of Newton's Road Northwest. As technology advances, it's being used in almost every field to create efficiencies and improve outcomes. From healthcare to agriculture, "tech is being used to do better science."
The Career Investigator is a dynamic digital platform designed for 8th through 12th-grade students to explore careers in various STEM-related fields. The highly engaging platform "gamifies" what can often be a dull task of sorting through career data and presents it in a way that is understandable and actionable. Students choose a career family from the 5 currently available—Healthcare, Manufacturing, Technology, Trades, and Water, Land and Air— and are presented with a game-show-esque wheel of careers within that field. From there, students can explore local and regional career growth projections, wage and salary information, training and education requirements and opportunities, and learn more about a typical day on the job.
The platform also highlights what Termaat calls "Local Advantage Pathways," helping students access information about careers that not only match their interests and aspirations but are also in high demand in our region and beyond. "We have training programs here in Northern Michigan that are attended heavily by people from outside our region...because they are awesome!" she says, noting that the skills and training students can receive here locally can help them get jobs in Northern Michigan or elsewhere. Emphasizing careers in STEM fields is an essential part of ensuring resilience in our region. Employers are often more attracted to an area if they can find the staff they need locally, bringing year-round, family-sustaining jobs with them. And it works both ways—those skilled workers will stay here and contribute to their communities and the local economy, insulating Northern Michigan from a phenomenon called "Brain Drain," the emigration of highly trained people from a particular region. Newton's Road works to provide direct pathways to those jobs, connecting students with local companies who may offer internships, apprenticeships, and job shadowing opportunities. Companies can set up a profile on the website, which opens doors to potential future hires.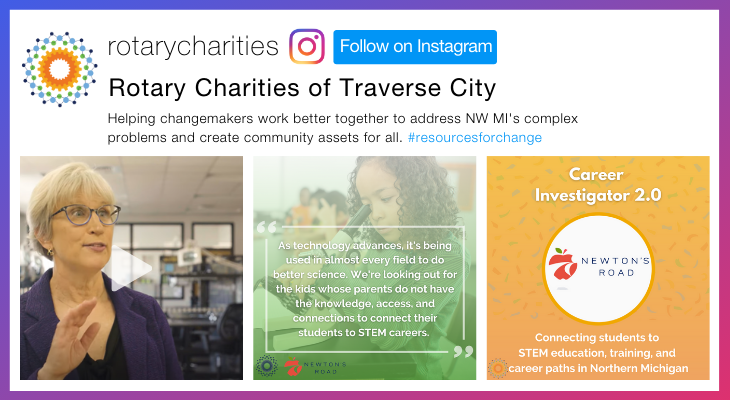 The Career Investigator has already proven itself to be a valuable resource to Northern Michigan students. Newton's Road has solicited feedback from students, parents, and educators and business professionals and actively considers their comments as they continue developing the platform. In its first iteration, developers were focused primarily on the front-end user experience of the site, which is brightly colored and quickly captures users' interest. "One counselor even called it 'eye candy,'" Termaat chuckles. The development team is working on a list view alternative to the wheel, and students can choose which view works best for them to select careers. Students are also excited about new features that will create more of a "shopping experience," including easier comparison and sorting of potential careers, expansion of filtering criteria, and the ability to save careers to return to in the future.
Newton's Road has sustainability in mind with some improvements to the platform's back end, which will simplify data management and shared assets across careers. The organization is also working on evaluating the platform, what makes it attractive to students, and its impact on their choices when it comes to training and career paths. Termaat also notes that they're working on creative ways to reach their intended audience. "We're most concerned about reaching students who may have fewer opportunities or barriers to accessing this information." Newton's Road employs an ongoing evaluation process to optimize how best to reach students with this critical information, looking out for the kids whose parents do not have the knowledge, access, connections to connect their students to careers.
Rotary Charities is proud to support Newton's Road and further development of their Career Investigator platform with a $20,750 Assets for Thriving Communities grant. Visit www.nwmicareers.org to explore the Career Investigator and www.newtonsroad.org to learn more about all of Newton's Road's programming.