Connecting to Meet Needs during Covid-19
by tori
June 1, 2020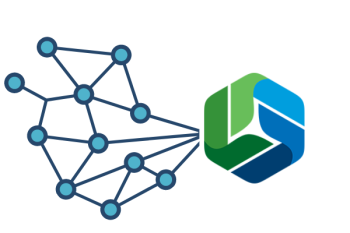 As we rearrange the way we work together during COVID-19, the CHIR is making it easy for health and social service supporters to work together from a distance on Basecamp.
Deeper and broader coordination across health and social services is essential. The siloed nature of these services can take a deadly toll on the wellbeing of working class people. Imagine navigating our rural region to get your food, baby formula, health care and more from different organizations with unique requirements, without childcare or reliable transportation, while working a fulltime job. Downstream effects of inadequate access increase the risk for long-term, chronic health conditions and cost lives.
Northwest Michigan Community Health Innovation Region (the CHIR) connects health and social service providers, insurers, community organizations and local governments to identify and implement community health priorities. They see improved coordination and common vision among the many supports in our area as key to helping people improve their health. Rotary Charities supported this work with a $150,000 Systems Change Accelerator grant in 2019.
The CHIR is investigating how to make cross-sector collaboration work in a world where the status quo includes too many meetings, email overload, and siloed strategic planning. Basecamp is a virtual platform that helps teams organize their work and communicate in real time. The CHIR set up their Basecamp using the ABLe Change "Define-Design-Do-Learn" Action Learning framework, encouraging changemakers to think and connect before jumping to solutions.
"We wanted to play around with how to work together. We were doing lots of experiments, scaling or changing things up depending on how people respond. Basecamp is one thing we tried. We know we're not productive if we're sitting in meetings all the time, but sharing information and accountability is important to the work," – says Emily Llore, Director of Community Health Assessment and Planning.
Getting people onboard with new technology is tricky. The learning curve is different for each user, and platforms aren't vital until everyone uses them regularly. The CHIR's Basecamp was on the fringe until the pandemic had organizations scrambling while distanced, trying to figure out how help their clients adapt to our new reality.
The month of April brought a three-fold increase in activity on the platform. Watching changemakers problem-solve in real time across her screen, Emily realized they were collaborating on a new level. "This is a success in systems thinking. You can get your client needs met better by understanding who is offering what in the big picture and how you can help by doing what you do."
On Basecamp, users share timely updates so local organizations can move quickly to take advantage of new aid or redistribute resources. Some organizations are stepping up to advocate, while others are filling gaps in services. One team self-organized to get diapers and formula to food pantries after baby pantries shuttered across the five counties. Another group worked together to track and share social services as the system shifted in response to COVID-19.
"Getting information out is a challenge in our rural area. Our task force found new ways to communicate through multiple channels about the resources that are here to stay during the pandemic, like 211," says Jessyca Stoepker from Manna Food Project. She worked with the team to assign tasks and share updates through Basecamp to make sure they weren't missing anyone. "It is a cool way to track progress for people who don't have a shared system."
Leadership is distributed across Basecamp. Without a gatekeeper, questions and resources are open source. Projects move forward as users volunteer to make a call, coordinate a meeting, or advocate for a new service.
The CHIR team is driving new users to Basecamp all the time. "We tell them, 'Oh, you're seeing this thing? There are a ton of people talking about it on Basecamp,'" says Emily. "Users can get up to speed immediately and find their role. It's been exciting for us to be a part of this, but it's really just the community coming together on this platform that we're providing. The group has way more connections than our team is capable of."