The Rock looks toward the future
by tori
December 23, 2020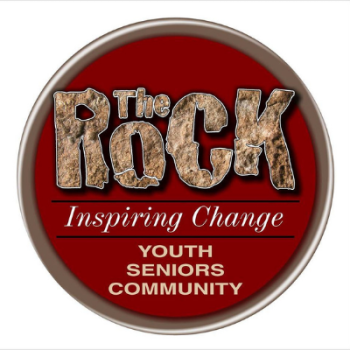 When an abandoned EMS building off the main street in Kingsley was targeted for demolition, neighbors saw an opportunity. Led by founders Diane and Dan Walton, they built a space where young people can be themselves – a place to connect with community away from home and school, without the pressure to pay or pray.
Its walls are lined with art projects. Above the bathroom mirror, a slip of paper says "Dream Big". The opening line of their video asks, "Just when did taking care of one another become outdated?"
The Rock is a safe and affirming place for youth to gather after the school day while their parents are away at work. And for Kingsley area seniors, it's offered a sense of purpose. The community center pairs senior volunteers with young people who come for homework help and connection. Together they run the Rock Locker, a free clothing store started by a youth member inspired by the service heart of the center.
By the spring of 2020, The Rock had outgrown its space and looked toward the future with a Seed Grant. Rotary Charities provided $10,000 for a fundraising feasibility study, architectural renderings for facility preservation and expansion, and a new website. Their expansion will allow the center to offer more programming, accommodate social distancing and build a private counseling room.
When Kingsley was reeling in 2019 after three teenage deaths by suicide, The Rock created physical and virtual spaces for healing. They launched a local #YouMatter campaign for youth and adults to discuss mental health and confront stigma. They brought the community together for listening circles and art activities. They even provided mental health training and certification for their staff, volunteers, and area teachers.
"There was so much emotional turmoil in the community and the focus needed to be on children. We decided to lead by example of how to put the children first. It was very hard to remain neutral, but we wanted to be a place people could come. Kids were so grateful to be able to shake off the day with us," says Director of Programming and Communications Sharon Neumann, a grief recovery specialist.
That neutral community space is sorely needed during COVID-19.
As we all avoid indoor gatherings for safety, The Rock has adapted with outdoor programming. They brought holiday traditions to their parking lot with Trunk or Treat and Santa's Drive-Thru. And they're connecting with the community from home with activity mailers, weekly conference calls with youth and parents, a quarantine art contest, free family meals to-go, Zoom programming, and more.
"As the holidays approached, we felt the weight of the disappointment it would cause to cancel Santa's visit. We're highly aware of how lonely people have been in this isolation and how important it is for people to at least see each other, and then to create a happy memory," says Sharon. "Our founders, board and volunteers worked tirelessly with the Village to assure Santa came to Kingsley this year."
In anticipation of the long winter ahead they are helping neighbors stay connected through letters. Senior and youth volunteers are sharing personal messages of hope with assisted living residents in Cheer Cards. Thinking of others and spreading positivity has had an impact on those living in isolation.
 "The impact of Covid-19 on seniors has been too much. Human beings need each other. I've known the Grand Traverse area senior group for a long time, and I can see that some have aged and struggled during the pandemic. The lack of interaction – you can see it in people's eyes," says Sharon. Thanks to the Cheer Cards, "their affect has been much brighter."
The Rock will be ready to respond to whatever comes in 2021 with the entrepreneurial, loving spirit that has carried their community through its recent challenges.
"We've tried to pivot with the community in mind. As we move forward with our building expansion, we'll stay engaged with what's on the minds and hearts of our neighbors," says Sharon.