Tech Tips, Part One
by Courtney
February 17, 2021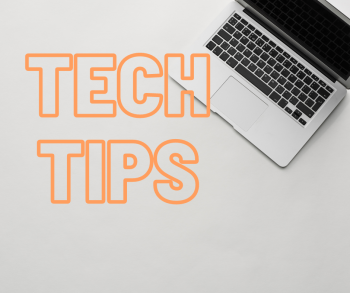 Over the last year, the Rotary Charities and teams all over the world have relied on technology, whether to navigate virtual meetings, collaborating on shared docs or the endless other cases when navigating remote work. As our team continues to evaluate our own tech tools, we share a few reminders from lessons we have learned along the way.

1. Think Outside the Box
Searching for the tool, app, or software to help? Consider looking to other sectors for creative solutions. For example, the startup world is home to many solutions created and aimed at companies who need to do a lot of work with as few resources as possible. Sound familiar?

2. Free Trials First
Before implementing a new tech solution organization-wide, give it an honest try. Consider having a few members who will be using the tech most often try it out and provide feedback. Does it solve the problem at hand? Does it create new problems? Does it work with the tech you're already using? Lean on customer support during your trial - ask all the questions, try all the features.

3. Ask for the Nonprofit Price
If you've found a tool or app you love, you've tried it and it works, and you're ready to commit, reach out to customer service before you buy. Many companies offer a discount for registered nonprofits and educational institutions. It could be a discount on services, a free upgrade in features, or even free licenses for your team. From Salesforce to Grammarly and many others, this can save hundreds if not thousands of dollars.

4. Evaluate, Use, Repeat
Once you've implemented a new tool, plan some time in the future to evaluate its use. After the excitement wears off, does it still deliver what you need? Does your team find it valuable? Are there other solutions to revisit? Growth for technology solutions over this past year has accelerated rapidly as demand increases. So as your options for solutions continue to improve, don't forget to set aside time to evaluate your technology quarterly or annually.

5. Ask for Help When Needed
Don't forget, if you need help finding the right tool, setting it up, or other related services, check with the Crisis Support Team. Our community is full of talented individuals who can help navigate the tech world.