New habits for collaborative leaders
by admin
October 22, 2020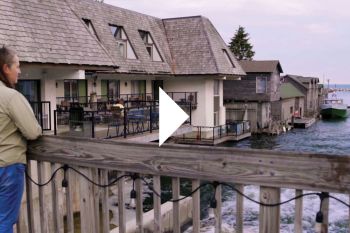 Leadership Learning Lab alums are trying on new habits to connect and lead the way toward a more resilient region. They share how their learning journeys are impacting their organizations and partnerships in this video series.
Amanda Holmes from Fishtown Preservation shares how "getting on the balcony" has helped her shift her perspective and manage the needs of diverse stakeholders in this video.
Jeremy Cannon of Kalkaska Memorial Health Center reflects on working better together to get things done during COVID-19 in this video.
Gerri VanAntwerp from Benzie Area Christian Neighbors tells her story of taking risks to direct the organization where it needs to go in this video.
Matt Cowall of LIAA talks about adapting his leadership style to work better with others in this video.
The Leadership Learning Lab is a leadership development program offered in partnership with the Frey Foundation and 10 northern Michigan Community Foundations.