Empowering People to Become Citizen Scientists
by Miriam
October 26, 2021
by Miriam Owsley, Strategic Communications Manager
For over three decades, The Grand Traverse Regional Land Conservancy has protected and cared for the region's natural, scenic, and farmlands - now and for future generations.
Working with landowners to permanently protect private land, purchasing high-quality natural lands, and partnering with local units of government to create or expand public access to nature, GTRLC's work requires intentional partnerships, robust public outreach, and knowledgeable staff.
Using Systems Change to Protect Critical Habitats
With over 200 conservation easements and nearly 40 nature preserves in Antrim, Benzie, Grand Traverse, Kalkaska, and Manistee counties, much of the vital work of protecting, observing, and learning about our region's natural resources is done by passionate advocates and volunteers.
GTRLC has partnered with the Northwest Michigan Invasive Species Network and The Watershed Center to engage in a systems change initiative called Advancing Stewardship Through Citizen Science. The initiative aims to empower people of all ages and experiences to become stewards of the land by making observations, collecting and reporting data, and taking action to improve natural areas. Data and observations sourced from community scientists are often used to inform management plans, restoration projects, grant reporting, and storytelling. The scientific work undertaken by community members is invaluable, creating possibilities for scientists to accomplish projects that would otherwise be too expensive or time-consuming.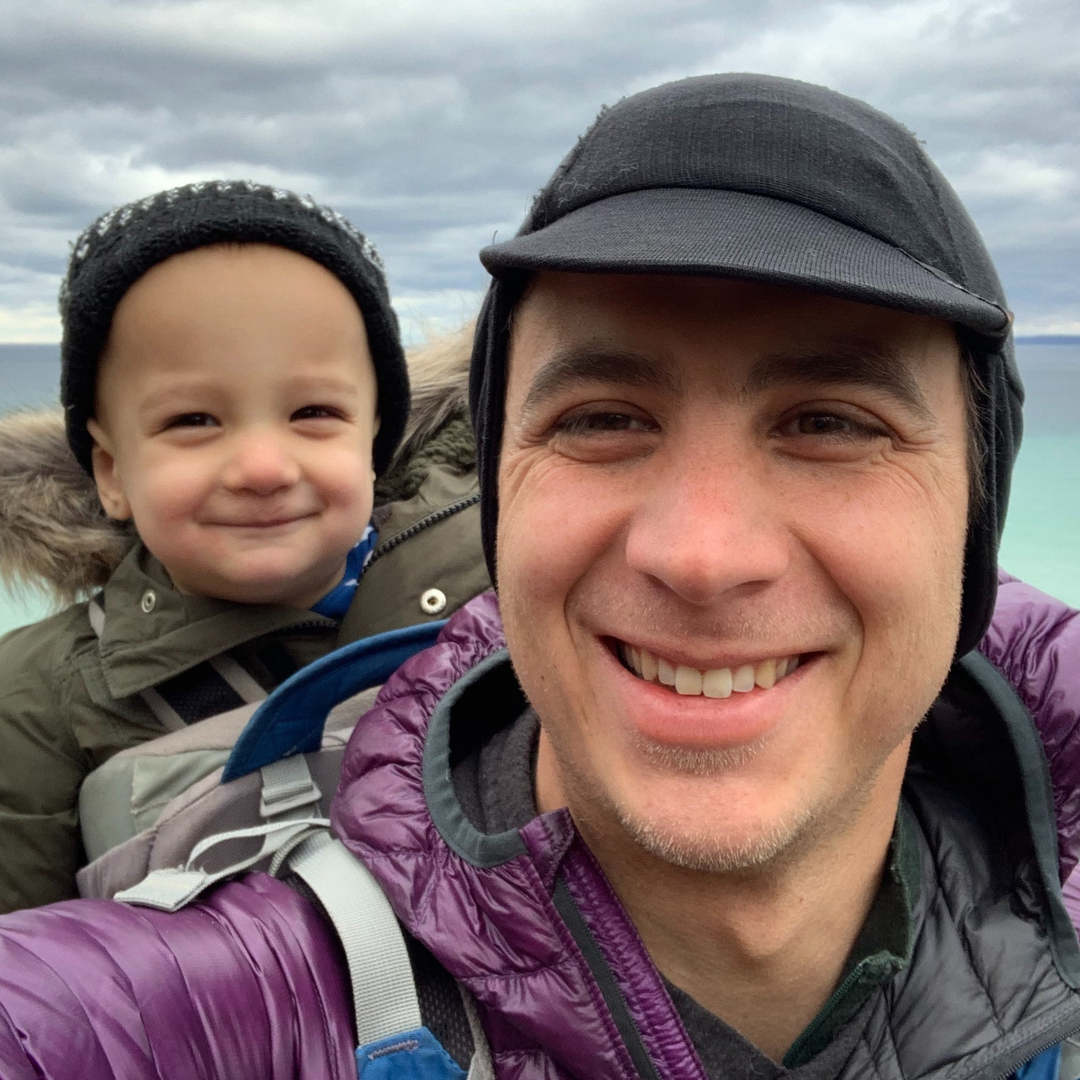 We asked Jon Throop, GTRLC's Volunteer and Event Program Manager, and the initiative's Learning Steward:
What complex problem does your initiative work to address systematically?
By working to address a lack of the human, capital, and information resources that enable agencies to protect and care for our region's natural resources, the initiative ultimately focuses on shifting the mindsets of community members by empowering people with the ability to observe and collect valuable scientific data. With the partners providing the tools, training, and tangible projects, volunteers can see the impact of their work when invasive species are detected early and managed, critical habitat is protected, and trails and amenities are maintained.
What drew your team to systems change as an approach?
The initiative partners each provide avenues for protecting the critical lands and waters that make this area unique. As northern Michigan continues to land on "top 10" lists, the pressure of development builds, directly threatening to undermine the scenic beauty, outdoor recreation, and intact habitats that make this region a desirable place to live.
GTRLC relies on robust information about protected and unprotected lands to efficiently guide land protection, restoration, and stewardship activities, but a small staff can only do so much. Harnassing the power of our community to observe and steward our natural resources will transform the way we work and empower people to make a real impact on our landscape, regardless of their age, gender, ethnic or financial background.
What do you wish people understood about systems change work?
I think the name "systems change" gets in the way of itself. I have found this to be an extraordinarily rich, complex subject with a straightforward goal: how do we actually solve the problem we're working on? Instead of focusing on the tools, theories, and practices of systems change that provide a practical, impactful framework for action, I find that people immediately give up trying to understand the relevance of this work.
When non-profit organizations are faced with tremendous challenges, there seems to be a resistance to engaging in system change work because it's not perceived as a practical or efficient way to solve the problems the agency is facing. I wish people understood that systems change, while complex, provides a practical approach to evaluating the complex systems we all work in, enabling organizations to focus on making the right impacts.
What has been the most challenging part of taking a systemic approach?
​​​​​​​The amount of consistent strategic thinking that is required throughout the process! Instead of following pre-defined goals toward standard metrics, I am always asking, "What does our system solution need now to grow and thrive?" I really enjoy this practice, but it's new!
Learn more about GTRLC's citizen scientist initiative and sign up to volunteer on their website.