Renewed hope for changing the odds
by freya
June 11, 2019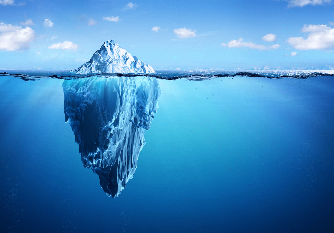 by Freya Bradford, Director of Strategy & Learning
"Systems thinking is a discipline for seeing wholes. It is a framework for seeing interrelationships rather than things…Today systems thinking is needed more than ever because we are becoming overwhelmed by complexity." – Peter Senge, The Fifth Discipline
I haven't met a person who works for social or environmental change who doesn't agree that problems are getting messier, more complex and interdependent. And most traditional first responders - nonprofit organizations, governments and faith communities - are operating year-to-year, with stagnant or declining budgets. For most, it is all we can do to deal with the consequences of problems as they present themselves today. Addressing the upstream causes of today's problems seems like a case of everyone's responsibility, but nobody's job.
Without a paradigm shift, are we destined for an endless churn of piecemeal programs and strategies that at best provide short-term relief, and at worst, unintentionally undermine our ability to find a long-term solution?
Systems thinking and practice offer a different model, and new hope, for making durable progress on complex social and environmental problems. Systems thinking arose out of several disciplines around the 1950s. It enjoyed a resurgence in 1990 with Peter Senge's business classic, The Fifth Discipline: The Art and Practice of the Learning Organization.
The overarching premise of systems theory is that our world, all of it, is organized in systems of interconnected things that together produce results that each part couldn't produce on its own. Systems are around us, and in us – our bodies, families, teams, and organizations; food systems, education systems, healthcare systems, and justice systems. Systems are made up of connections between of people, policies, relationships, practices, power structures and mindsets. These vast feedback webs are responsible for producing all social and environmental results, good and ill.
If our big problems are systemic, the solutions must be too.
Over the last five years or so, systems thinking and practice have re-emerged again, this time in the hands of nonprofit, government and social entrepreneurs and changemakers. Historically, the primary social change strategy has been the development and scaling of new and better programs. Lately, changemakers from across disciplines and sectors are beginning to try on systems practice to find and address the systemic causes of complex community problems.
Programmatic Strategy vs. Systems Change Strategy
| | | |
| --- | --- | --- |
| | Programmatic Strategy | Systems Change Strategy |
| Vision/Goal | Help target population beat the current odds | Change the odds* |
| Target for Change | The individual/environment experiencing the problem | The systemic structures creating the problem |
| Signs of Change | Changes in the knowledge, skills, attitudes, behaviors, conditions of the those reached | Changes in systemic structures like policies, relationships, resource flows, power structures, and mindsets |
| Impact | Through scaling to more and more people, those reached are able to transcend the problem and improve their quality of life | Through re-structuring the system, it operates more effectively for all so that fewer and fewer people/environments ever experience the problem |
| Limits | Program or service must be continuously scaled and available as long as system produces people/environments that experience the problem | Systems change requires a different kind of leadership, mindset and problem solving paradigm and takes sustained effort over time to overcome systems' natural resistance to change |
*Thank you Karen Pitman, CEO Forum for Youth Investment for the powerful "changing the odds" framing
Systems change will not replace programmatic interventions, at least not anytime in the foreseeable future. As long as we have systems that are not working for all, we will need continue to maintain a safety net, but in a way that doesn't unintentionally make a longer-term solution more difficult. However, systems practice is helping more and more funders and changemakers find new hope, paradigms and tools to begin to turn attention and resources upstream.
Here are some of my favorite systems practice resources and tools. If you're interested in taking the next step, check out our Learning Experiences and learn about our Systems Change Accelerator grant.
The Dawn of Systems Leadership – article by Standford Social Innovation Review
Tools for Systems Thinkers: The 6 Fundamental Concepts of Systems Thinking – article by Leyla Acaroglu
Seven Lessons for Leaders in Systems Change – blog from Center for Ecoliteracy
A Systems Leader's Fieldbook – resource from Academy for Systems Change
Tools for Supporting Systems Thinking and Change – blog from FSG