Connecting Northern Michigan Changemakers to New Support
by freya
December 6, 2021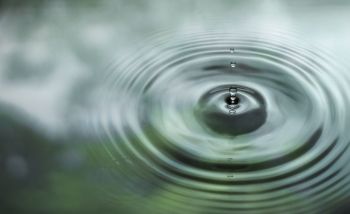 "Systems change work, so often, is more than a job and a professional role or identity. More often than not, it is a lifestyle choice, a life's work, a manifestation of purpose. Being an effective system changer requires working and collaboration with others and the ability to be modeling and living the change you seek yourself." Louise Armstrong, Freelance Systems Change Facilitator, Coach and Learning Partner
Last month, Rotary Charities officially launched a new service to support grantees working to change the roots of complex community problems, Systems Change Coaching. The pilot will include all grantees taking a collaborative systems approach and will make 5 to 10 hours of coaching available at no cost. The goals of the pilot are to introduce grantees to a network of support, increase their confidence as systems change leaders, and help them identify and take next steps in areas in which they are challenged.
Coaching will be delivered through 1:1 relationships between systems change coaches and initiative leaders. Thirteen coaches have been recruited from near and far – the Grand Traverse region and the greater Midwest, Boston, New York, Seattle, and as far away as London. Coaches bring expertise in everything from convening diverse organizations and agreeing on a shared purpose, to using frameworks and tools to find where the most leverage for change might be in a system, to collaborative fundraising, and communication and storytelling.
At the November pilot launch, coaches were quick to remind us that working in systems change is a lifelong learning journey, and that they did not sign up for this pilot because they believed they are experts with the answers. However, they have collectively gathered deep systems change experience in varied contexts like:
Currently, 15 different initiatives in the Grand Traverse region are eligible for coaching, tackling issues such as youth homelessness, child sexual assault, affordable housing, reducing organic waste in landfills, increasing access to healthy food, reducing health disparities, and promoting diversity, equity, inclusion and belonging in the region.
"The people who move me the most are the systems thinkers who are the doers... They're examining the interconnectedness of various inputs and outputs, looking upstream at challenges and root causes, and working together in new and deliberate ways to create solutions and change the ways they work within their organizations and within multi-stakeholder networks." Megan Motil, Parallel Solutions
While the areas of focus are diverse, each initiative is taking a systemic approach that requires complex relationship building, coordination, commitment, and resourcing, all against constant pressures to revert to the status quo. Changemakers shared that they hope coaches will be a thought partner and sounding board. They are hoping for a deeply engaged listener who asks good questions, provides "outside eyes" on their work, lifts them "above the weeds," respects their contextual "boots on the ground wisdom," and help them identify blind spots.
More specifically, several themes emerged from the conversations at the launch meeting. Changemakers are hoping for assistance:
Engaging and working with partners: Changemakers are looking for assistance in defining how they will work together as a network of partners, share accountability, and keep momentum going. Some are struggling to build trust within a group that has a history of disagreement or recurring tensions. Others are looking for help engaging more people in their work, especially including those who have experienced the problems they are aiming to improve.
Recognizing and celebrating signs of change: Systems change is a long game, and near-term signs of change can be hard to see and celebrate. Several initiatives are looking for help evaluating their work and collecting early evidence of systems change and using them to adapt and improve strategy and action.
Storytelling: Systems change work is not business as usual and can be difficult to describe. Many grantees are hoping for help refining their story, or communicating in a way that could help change mindsets, especially those that undermine change and create polarization.  
Over the next few weeks, initial matches will be made between coaches and initiatives. Coaches will also meet as a group two times during the pilot to share what they are working on, explore common challenges and support each other, and share any ideas about how we might better support changemakers on their systems change journeys. We look forward to continuing to share what we learn.
To learn more about our Systems Change Accelerator grants contact Freya Bradford, Rotary Charities Director of Systems Change & Learning, fbradford@rotarycharities.org.