Are We Together?
by admin
November 14, 2022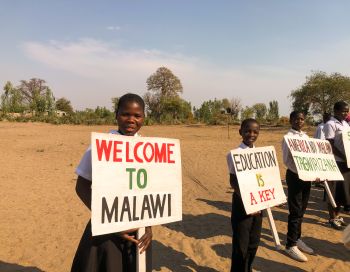 "Are we together?"
This is the question that was asked over and over in class by the biology teacher to make sure the students understood each of the elements of the lesson he was teaching. It became a question we jokingly asked each other later on in the trip to confirm that we were all on the same page with our next set of plans. But in all seriousness, it is a phrase that resonated with us.
The "us" being a small group of my fellow Sunrise Rotary Club members, each of whom I am most grateful that I was able to share this experience with.
"This experience" being two weeks in Africa.
Outside of my job at Rotary Charities, I am a proud member of the Traverse Bay Sunrise Rotary Club. The Club partners with Warm Hearts Foundation (a non-profit organization based in Grand Rapids), the Elk Rapids Rotary Club, and the Limbe (Malawi) Rotary Club in to provide bicycles to students at four secondary schools in Malawi. Through ongoing fundraising efforts, the Sunrise Rotary Club purchased 220 Buffalo bicycles that were then distributed to Koche, Chaona, Nasenga, and Katema secondary schools. After one year of the program being in place, we wanted to learn what was working, what was challenging, and what potential expansion might look like.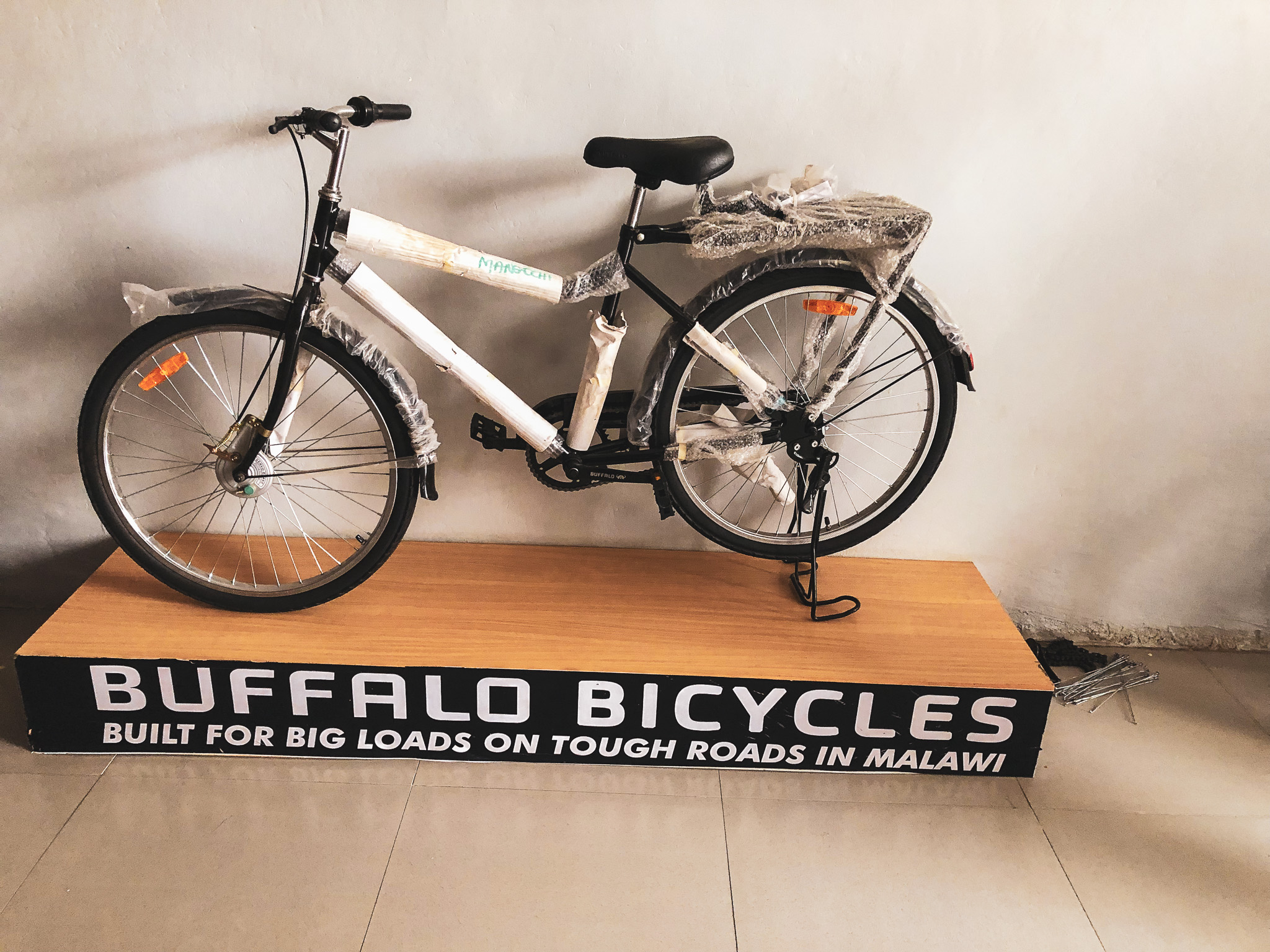 I should begin with the fact that the idea of bikes came from the students themselves during conversations that occurred in 2018 when club members were in Malawi to help build a school. The bikes are pretty interesting, too. Buffalo Bicycles are "built for big loads on tough roads in Africa" and have an assembly facility in Malawi.
"Are we together?"
This project embodies the idea of partnership and the need to be on the same page. We met with George, the manager of the Buffalo Bicycle shop in Mangochi, and with Chipo and Anthony at the assembly facility in Lilongwe to figure out how Rasool, the project's mechanic, can get spare parts more efficiently and why we are seeing an unexpectedly high need for some spare parts.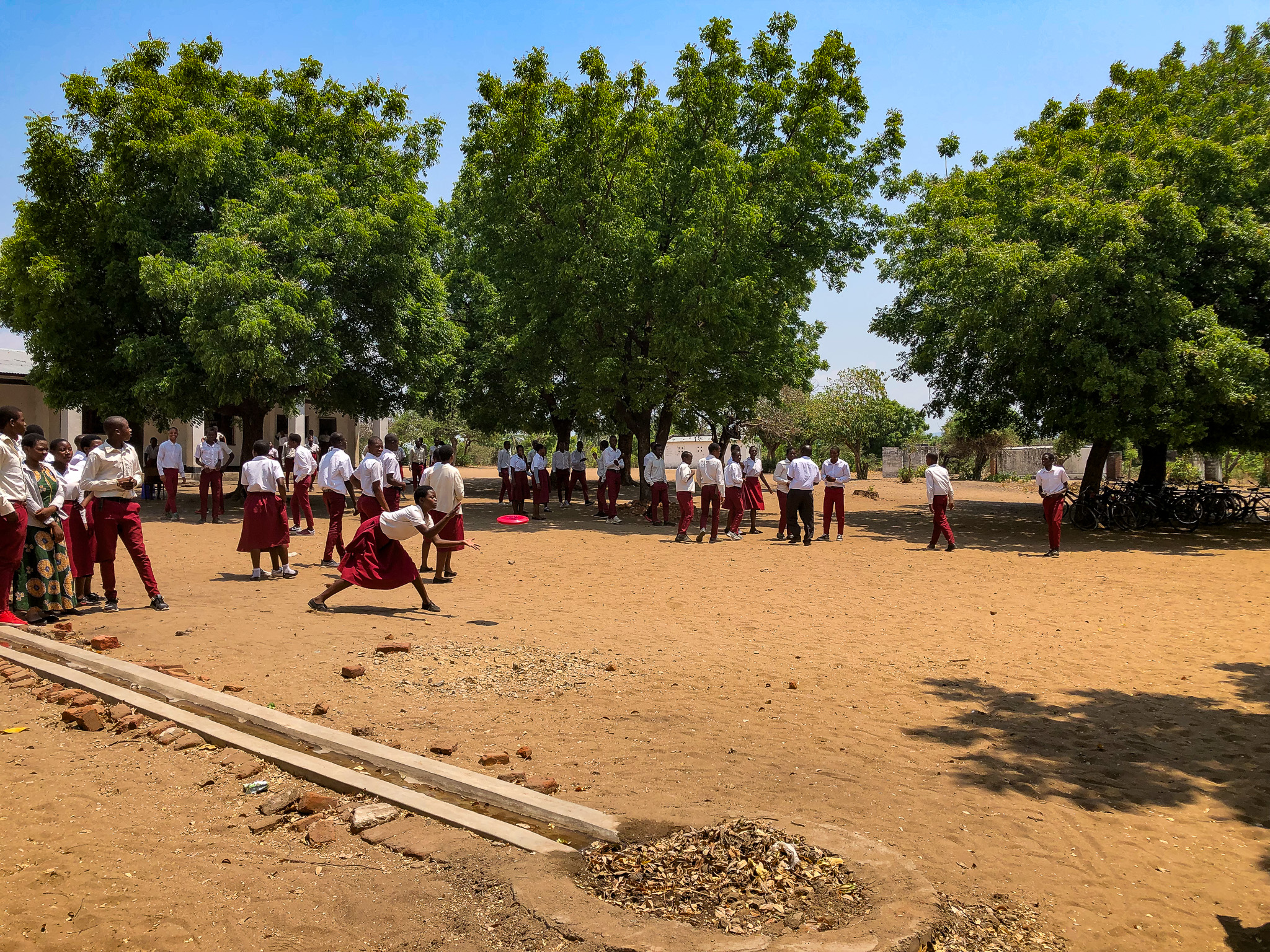 We met with each school's bike committee, which usually consisted of teachers and representatives from the PTA and Mothers group. We met with the students (or "learners" as they are called). What we heard is that the program is working—attendance has improved, academic performance has improved, and learners aren't arriving at school exhausted from walking anywhere from 5km-18km or more. (For any runners, think of what it's like to run that distance, much less walk it every day to school.) Many who have bicycles give a ride to others on the rear bike rack so that multiple students benefit from the mobility.
We learned of other challenges, particularly for girls and their inability to focus on their studies once they are home because family obligations of cooking meals and caring for younger siblings might take priority. But, we left our meetings energized with ideas of how to problem-solve and potentially build upon this first year to impact more learners.
Beyond our "business" at the schools, we witnessed great reverence for education on the part of the learners and the teachers, a great desire to be there, and palpable joy from the learners playing with the frisbees and soccer balls we brought. In the evenings, we had the opportunity to have dinner with local dignitaries, including a member of parliament, the District Education Manager, a local chief, a Dutch doctor, and others, giving us a broader context for what we were seeing at the schools.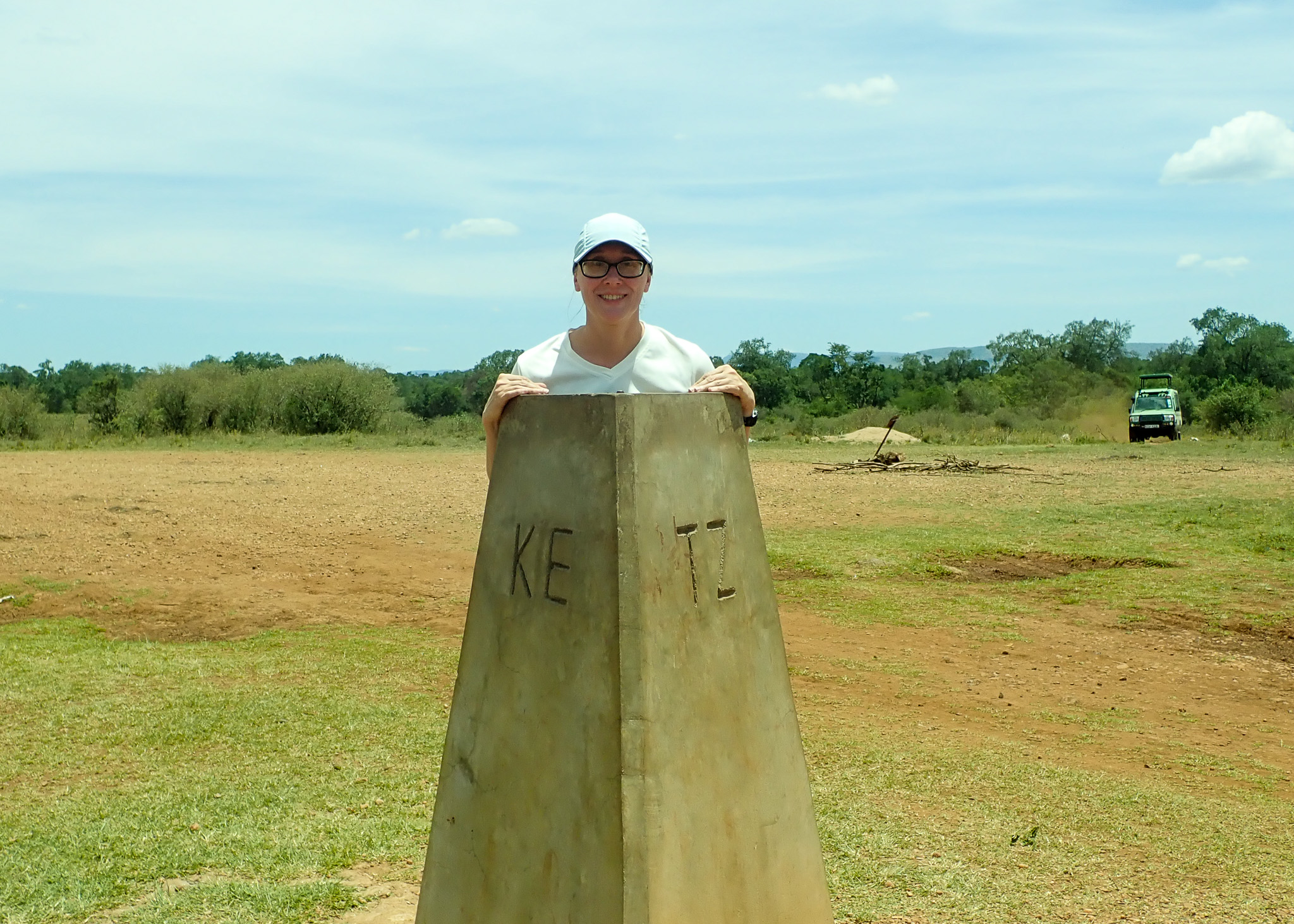 After this whirlwind week in Malawi, we took the opportunity to go on safari in Kenya. (If you are going to travel 13-15 hours on a plane to Africa, you should take advantage of the time there!) As someone who is easily entertained by ducks on the Boardman River, it was a nice way to let my brain settle from all the activity of the previous week. We ended our time by visiting other education-based projects in Nairobi that are supported by our partner, Warm Hearts Foundation.
"Are we together?" This phrase reflects so much of what we experienced—a sense of community, of learning from one another, of partnership, and of a desire to be on the same page in order to move forward for the sake of the learners. Their enthusiasm, dedication, and resilience are what will stay with me. So, "Are we together". I say, yes.
To learn more about the Sunrise Rotary Club, visit their website.
To learn more about Warm Hearts Foundation, visit their website.