Interpreting the Natural World - Guest Blog by James Dake
by admin
June 26, 2023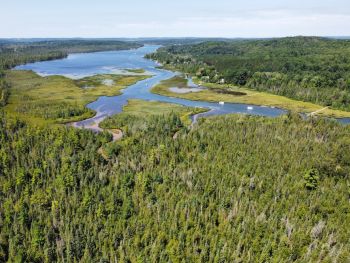 This past fall, as Education Director at Grass River Natural Area (GRNA), I had the unique opportunity to connect with fellow parkland interpreters from around the country through a conference of the National Association for Interpretation in Cleveland, Ohio. "What is interpretation?", you ask. The word often conjures up images of the fluid movements of a sign language interpreter or diplomats traveling the world with an interpreter at their side to translate various languages. Park interpretation is similar in some ways, but rather than translating language, we translate the landscape and wonders of the natural world in ways that make connections with our visitors. A person viewing a cedar swamp for the first time may just see a dense blanket of green trees, moss, and mud. But an interpreter can unlock a new world for the visitor and change their perception of the importance of these unique natural communities, all while relating it to the visitor's own experiences.

Once a year, interpreters from around the country gather to discuss new ideas, network, and share tools of the trade through this conference. Often our fellow interpreters are few and far between, spread out across the country in pockets of natural beauty and unique historical sites. The chance to gather and discuss our work is refreshing and revitalizing for interpreters.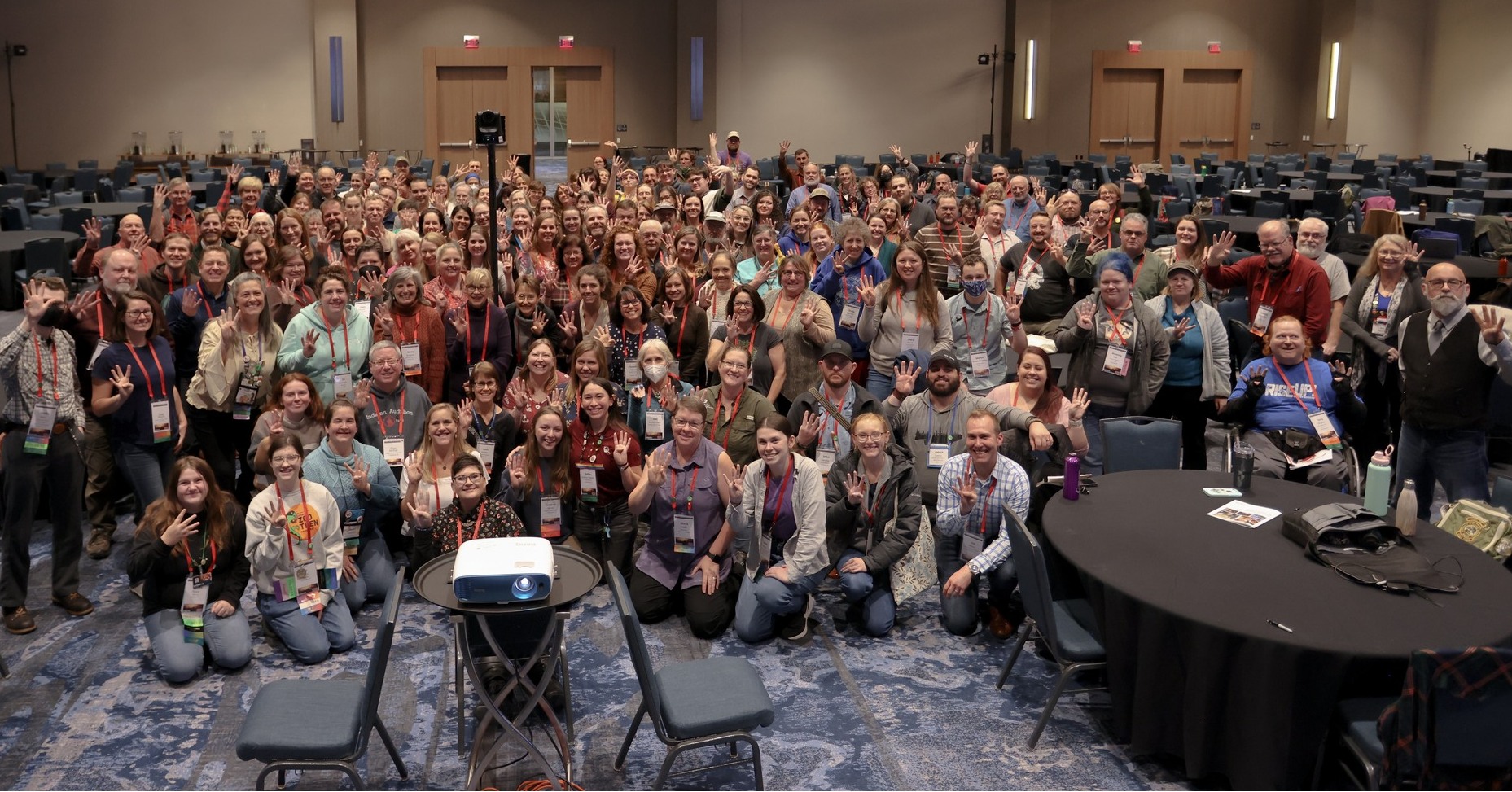 One recent area of focus interpreters have been working on and discussing is diversity, equity, and inclusion (DEI), and how that relates to our field. Under this lens, we have discussions about not only inviting diverse audiences, but making the outdoors a welcoming place for all, and providing access to natural areas. The staff at GRNA have already been working hard at this, developing a DEI Plan for our organization that focuses on strategies and areas for growth and improvement within our culture, hiring practices, communications, values, goals, programming, and accessibility.

This work is especially important to us at GRNA, as we embark on creating a new network of boardwalks that are fully ADA-accessible in an effort to expand access to the outdoors for all people. Many of our older boardwalks, while having a lot of character and rustic charm, are not safe for many of our visitors. They can become slippery and often slant at steep angles. These boardwalks provide unique access to some of the most inaccessible natural spaces in northern Michigan, cedar swamps and northern fens. But in their current state, the boardwalks are not accessible for folks using wheelchairs, strollers, or people that may not be as steady on their feet. Our new system of boardwalks are level, wide, and quality-built to last for decades and will be more inviting to a wider range of audiences. In August of 2021, a $10,000 Rotary Charities seed grant supported a feasibility study to determine the community's capacity and willingness towards a $3 million fundraising campaign. Since then, we have raised funds to complete the next phase of our boardwalk reconstruction which will begin this fall. These new trails will provide a wealth of new opportunities to visitors on our trails and people of all ages attending interpretive programs.

The conference also highlighted technical skills of interpretation in regard to developing interpretive signage for visitors. Passive interpretation techniques, like signage, brochures, and trail design, are just as important as personal interpretation, as many of our visitors explore Grass River on their own time. One workshop focused on interpretive writing skills to create engaging displays for visitors, while another workshop focused on the physical materials used to create the signage. We practiced interpretive wording and style to ensure the signage we create is exciting and connects with various audiences. We had the opportunity to see and feel the various material options for signage, and we even got the chance to test the durability of each option for the various conditions and stresses our signage and displays are put through.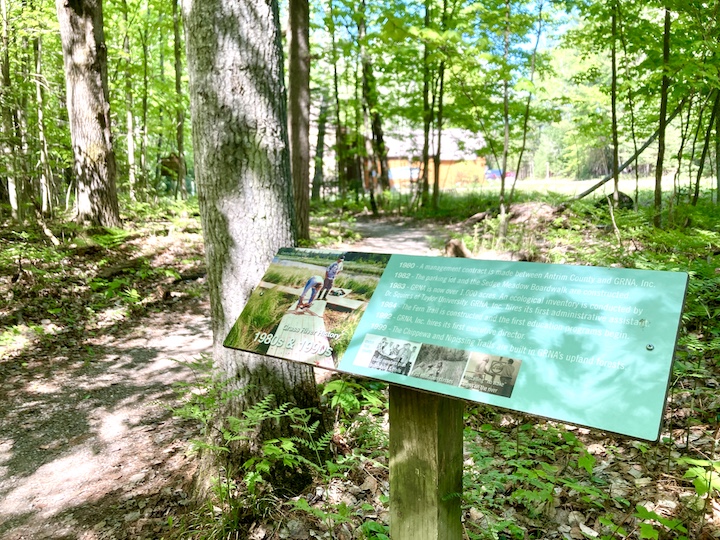 My attendance at this conference was made possible by the Rotary Charities Learning Fund, which helps cover tuition and fees for professional development opportunities, training, workshops, conferences, and other related learning experiences. Experiences like these allow the staff at Grass River Natural Area to be the best we can at connecting people with the natural world, so that people have positive outdoor experiences while exploring our trails. It is these positive experiences that create lovers of the outdoors. And those that love the outdoors will work with us together to protect the wealth of natural areas we have in northern Michigan.
James Dake is the education director at Grass River Natural Area (GRNA) in Bellaire, Michigan. He holds a MA in Science Education from Western Michigan University and is a Certified Interpretive Guide through the National Association for Interpretation. He has been with GRNA since 2014.
www.grassriver.org
https://www.facebook.com/GrassRiverNaturalArea
https://www.instagram.com/grassrivernaturalarea/