A new world is possible
by admin
June 4, 2020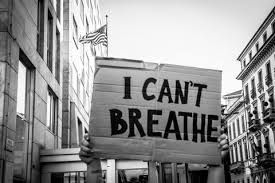 "Injustice anywhere is a threat to justice everywhere."
Dr. Martin Luther King, Jr.
This is a chaotic time. We are challenged by a deadly virus that is illuminating oppressive systems that are entrenched in our society. The recent police killing of George Floyd has sparked protests across the globe, laying bare the injustices of social and political systems that claim black and brown lives. COVID 19 has struck communities of color at disproportionate rates. We are heartbroken by these injustices and offer our condolences to the families of victims of systemic violence.
Within this upheaval and rapid change lies an opportunity – to decide what we leave behind and what we bring forward into a new world. We are at the crossroads. It begs the question, "Who do we want to be together?"

Our vision of a fair and thriving region for all requires that we listen to and amplify voices of those most impacted by the crises we face. Black voices from the frontlines of COVID 19 and protests against police brutality are making it clear that racism is a public health crisis requiring radical systems change. They are teaching us that change is necessary and possible, but we must answer the call.

In conversations with friends, family and colleagues I hear a deep yearning to be of service, to help rebuild systems of justice, to find the pathways to right action. We have been supporting systems change work for several years – coming together differently, getting further upstream on complex problems – and are seeing shifts happen. Change is possible.

Last year Tori and I participated in a multi-month anti-racism training for white people called Doing Our Own Work, sponsored by Allies for Change. It was a transformative experience for me, particularly as I learned about history that I had never been taught and my own white privilege. It was uncomfortable and amazing, providing a jumping off point for deeper understanding, conversations and action.

Our staff is learning about racial injustice and the white ally's role. Here are a few things we're watching and reading, and some local opportunity to connect:
What part will you play? What tools do you need? We all have a role to play in affecting change, following the lead of those most impacted. We are here to support changemaking work - please reach out.
Onward,
Becky Ewing